My Nexus has finally reached it's final destination. It travel all over the US and some other countries switched 5 hands, before ending at it's new home, and into my arms 🙂
It was a lengthy and cumbersome process for one to order a Nexus one. I wouldn't have imagined it will take so much. Special thanx goes to the special girl that coordinated the delivery.
In order to order the Nexus I had to use a proxy, as described in here. proxz.com seemed good enough. On my machine I had an issue with an anti-virus blocking proxies. Shutting down or uninstalling the AV required a password, so I had to tweak the registry in order to remove it.
I've paid for a 1 month US proxy from proxz, to go on the safe side. I didn't care so much for my credit card to be stolen, anyway it's insured. But for my google account I've changed the password, just in case. Loosing my gmail seems much more dangerous than loosing my CC.
I've pimped my Nexus with some ASCII art: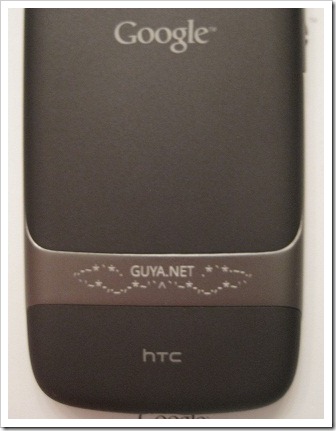 Beside a few tiny glitches it seems great so far. The new software update is immediately installed so I don't have to suffer from a missing multitouch.
Many things to do now, need to play with openplug, though their best sample TweetMWC looks only OK. And where is that Flash 10.1 I was promised?